THE LEADING COPPER PRODUCER FROM KAZAKHSTAN HAS REQUESTED "ROSCO" SERVICES
10.11.2017
Customers from friendly Kazakhstan requested qualified legal services of "RosCo - Consulting and Audit": an agreement has been signed with the Russian representative office of "Kazakhmys". Due to excellent business qualities and high professionalism, "RosCo" specialists are held in well-deserved respect in the Russian market of consulting services.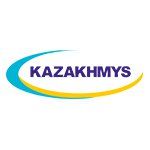 "Kazakhmys" is the largest copper producer in Kazakhstan, a leading international company engaged in mining and processing of natural resources. The corporation carries out exploration, prospecting, mining, processing and export of copper and other minerals. Besides the copper production, the company produces cathode copper, sulphuric acid, selenite and copper telluride, lead dust.

"Kazakhmys Corporation" unites 4 large enterprises. "Kazakhmys Corporation" LLP is member of "Kazakhmys Group" along with "Kazakhmys Exploration" LLP, which specializes in geological prospecting works.