FACTUM COMPANY APPLYS FOR LEGAL ASSISTANCE TO ROSCO SPECIALISTS
20.04.2022
The opening and successful promotion of a foreign representative office in Russia is a very important step in the development of the company, which gives a new direction for its development. The Liechtenstein company "Factum" addressed specialists from "RosCo" with such a request.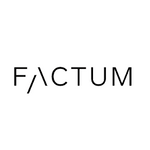 "Factum" provides financial consultations connected with the management of capital, and creates the best conditions for its development. RosCo company provided high quality legal services to support a representative office in Russia.
The cooperation of the companies was based on shared values - customer care, as well as first-class service.