ROSCO LAWYERS ACCREDITED THE REPRESENTATIVE OFFICE OF NIZH CHEMIE AG
16.07.2021
Even minor mistakes in executing and translating documents may entail a refusal of accreditation, which results in the loss of the fee paid. The Swiss company Nizh Chemie AG applied to RosCo professionals, who helped to open a representative office in Moscow timely and without any problem.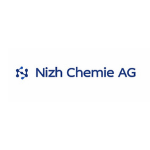 Nizh Chemie AG is engaged in the sale and multimodal delivery of petrochemicals from the manufacturer throughout the world. The product range includes glycols, absorbents, raw materials for petroleum resins, and other chemicals.
The Swiss company with over 20 years of experience has offices in Moscow, St. Petersburg, Zurich, Singapore, Sao Paulo, Seoul, and Helsinki.