«VILCOM HOLDING» HAS USED THE LEGAL SERVICES OF «ROSCO»
07.09.2021
«RosCo» supported «VILKOM» with issuing an invitation for foreigners to Russia. Our lawyers did everything possible to ensure that the document went through the entire procedure within the framework of the Russian legislation as quickly as possible.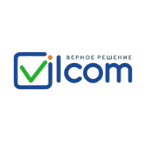 «Vilkom Holding» is a system integrator that has been in the information and communication technologies industry in Russia for 26 years.
The company has experience in the design and installation of objects of various sizes, including interregional communication systems, security, collection of distributed data at industrial enterprises, information and dispatch centers, and engineering complexes.