SCM GROUP SOLVES LEGAL ISSUES WITH THE HELP OF ROSCO SPECIALISTS
01.12.2021
SCM Group has been manufacturing machines and complex lines, as well as providing services for the woodworking and furniture industries, since 1952. RosCo provides the group of companies with a wide range of legal services, including the closure of a representative office of a foreign company in Russia.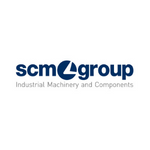 Liquidation of representative offices and branches of foreign organizations is one of the key areas of our activity. For the years of successful work, we have accumulated vast experience in passing the procedure, and our employees know the applicable requirements for the preparation of documents well.
The world leader in the manufacture of equipment for processing a wide range of materials (wood, plastics, glass, stone, metals, composites) has three main production centers in Italy.
The member companies of SCM Group operate worldwide and have proved themselves to be reliable partners of enterprises from various industries: furniture, construction, motor and aerospace industries, shipbuilding, and plastic treatment. Highly specialized enterprises of the group employ over 4000 people. The group is represented on five continents.
The company produces more than 20,000 pieces of equipment per year and has the largest distribution network in the industry and faultless after-sales service.