"ROSCO" SIGNED A CONTRACT FOR ACCOUNTING SERVICES WITH GUVEN CONSTRUCTION
25.11.2022
The construction company Güven Construction entrusted accounting services to competent accountants from RosCo.
Güven Construction is a young company founded in Moscow in 2019 and engaged in commercial real estate construction. Despite the novelty, our clients already have several successful completed projects, and now they are working on the construction of a prime-class family residence in Prime Park residential complex.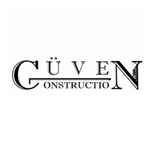 RosCo offers comprehensive accounting services: full accounting support, preparation and filing of tax returns, consultations on all accounting issues.