"PLASTIC REPUBLIC" COMPANY REQUESTED SERVICES OF "ROSCO" IN THE FIELD OF MIGRATION LAW
01.11.2017
Migration law is one of the most complex branches of modern law. Therefore, many organizations and enterprises prefer to entrust with resolution of issues related to employment of foreign citizens such large and reliable consulting companies as "RosCo".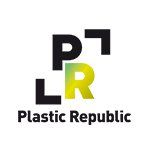 The well-known "Plastic Republic" is not an exception: the domestic company Plastic Republic, manufacturer of plastic products, has signed with "RosCo - Consulting and Audit" a contract for provision of services in the field of migration law.

The company, established more than 20 years ago, is among the "big three" of Russian manufacturers of household products made of plastics. The range includes goods for cleaning, kitchen and cooking, horticulture and floriculture, products for children and much more.

"Plastic Republic" has a well-developed distribution network in Russia and the neighbouring countries, and also actively cooperates with such federal networks as "Auchan", "Metro", "Magnit", etc.