VULCANIC GROUP SIGNED A CONTRACT WITH ROSCO FOR THE PROVISION OF MIGRATION SERVICES
01.09.2021
Qualified personnel is one of the main components of a company's success. Often, in order to realize its potential, it is necessary for the company to attract specialists from abroad.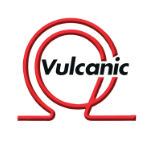 In order to overcome the legal procedures regarding hiring qualified foreign employees in Russia, LLC "Leprost" addressed the issue to the RosCo's specialists. We have agreed with LLC "Leprost" that our lawyers provide the service of issuing an invitation for foreigners to work in Russia.
LLC "Leprost" is the only official supplier of VULCANIC – a world leader in the design and manufacture of electric heaters and flexible multi-zone thermocouples.
The Vulcanic group has been designing and manufacturing electrical heating and cooling solutions since 1973. Employing 750 people across 11 manufacturing locations, Vulcanic currently services 30 000 customers in 100 different countries across the globe and is an ISO 9001 v 2015 accredited company. Vulcanic offers a wide range of solutions for electrical industrial heating and cooling (of liquids, gaz and solids) including temperature measurement, control and power supply.