ANALYTICAL MAGAZINE "OIL AND GAS VERTICAL" HAS OUTSOURCED "ROSCO" FOR ACCOUNTING SERVICE
15.12.2017
Another successful company started cooperation with RosCo. This is a national trade magazine "Oil and Gas Vertical". Magazine "Oil and Gas Vertical" signed a contract for accounting outsourcing with "RosСo". Now highly qualified specialists of our organization will advise, calculate taxes and salaries, maintain accounting and tax records, optimize mandatory payments, compile, submit accounts and provide other services to a well-known publication.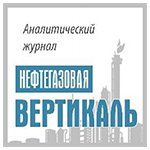 "Oil and Gas Vertical" is a national trade magazine, which has been published for more than 20 years. It is oriented towards specialists and managers of companies of the fuel and energy complex, politicians and representatives of authorities interested in the problems of this complex. The magazine closely interacts with the Ministry of Energy of the Russian Federation and has been a leader in the segment of Russian oil and gas media for a number of years.

It combines electronic and printed versions, analytical reviews, the direction of profile conferences and the Internet portal. The publications of the magazine are aimed at finding optimal solutions for the development of the country's fuel and energy complex. At the same time, attention is focused on professional discussions, the exchange of experience and the development of international cooperation.