ACIBADEM HEALTHCARE GROUP CHOSE ROSCO FOR THE ACCREDITATION OF ITS REPRESENTATIVE OFFICE
04.08.2021
The presence of a foreign company in the Russian market is possible only if it has an accredited representative office or branch in the territory of the Russian Federation. The Turkish company Acıbadem Healthcare Group entrusted this procedure to RosCo specialists.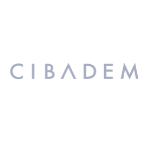 RosCo lawyers prepare the necessary documents, develop the strategy of entering the Russian market, and help to implement it.
Acıbadem Healthcare Group started its operation in 1991 as a district hospital and achieved great success in healthcare.
Acıbadem Healthcare Group provides medical services (diagnostics and treatment) in 21 hospitals and 13 medical centers in 4 countries. The company employs about 22 500 people, including 3500 doctors and 4500 nurses.