«RosCo» company and SCO Business Club concluded a consulting cooperation agreement
«RosCo» company provides highly qualified consulting support to the Shanghai Cooperation Organization Business Club (SCO Business club).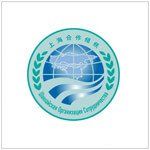 Non-commercial partnership for support of international economic cooperation, the SCO Business club is a community of professionals that unites representatives of business, diplomatic and scientific circles for development of mutually beneficial cooperation, public ties and contacts between entrepreneurs of observer states, dialogue partners over the SCO expanse.
The SCO Business club has been in non-commercial format since 2009, acting as an executive structure of the Secretariat of the business council of SCO.
Major goals of the Business club are comprehensive support of preparation of regional and international projects with participation of state and business structures, of mainstreaming of interaction between the structures, of implementation of joint projects in different sectors of economy, establishment of efficient business-communication between the entrepreneurs of SCO member states, as well as expansion of ties with business communities of observer states (Iran Mongolia, Afghanistan, Belarus) and dialogue partners (Sri-Lanka, Turkey, Armenia, Cambodia, Nepal) of SCO.