«Rosco» company was awarded the «National quality mark» - 2015
«RosCo – Consulting and audit» LLC became the all-Russian "National quality mark"-2015 award winner and was awarded the "High standard of quality" title of honor.  The high profile award ceremony was held on October 21, 2015 at the Hotel complex of the Department for Presidential Affairs of the Russian Federation "President Hotel" 5* in Moscow.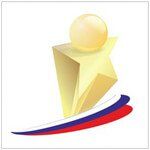 The award took place owing to close cooperation of the members of Parliament of the Russian Federation, executive officers of federal and regional ministries and agencies, as well as of the host of venue – the Foundation for support of entrepreneurial initiatives.
Guests of honor of the event were the members of Parliament and the Council of federation of FA RF, heads of the federal ministries and agencies, representatives of expert community, large business structures, professional public unions and mass media.
In their commencement addresses to award winners the honorable guests of the event stated, that "such awards are extremely important for image. Especially in our country, where the term "reputation" did not take roots yet".
Over fifty national enterprises and organizations from different areas of activity were awarded the all-Russian "National quality mark"-2015 awards.