A service contract is signed between «RosCo» and AJZ Engineering GmbH
Extensive client base of RosCo – Consulting & audit was completed by one famous client – a German engineering company AJZ Engineering GmbH. Within the scope of  the contract signed, «RosCo» specialists provide professional legal services to the client in regard to accreditation of a branch in Russia.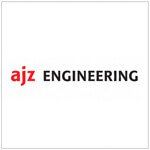 AJZ Engineering GmbH Joint venture was founded in the beginning of December 2000 on the basis of business units of Carl Zeiss Jena GmbH and Analytik Jena AG.
AJZ Engineering GmbH company offers system solutions for projects in the area of scientific research, education, ecology of environment, industry, medicine and biology. AJZ Engineering GmbH is not only an independent engineering company, it is also a prime contractor, providing support to investors.
Main competence of the firm is technological design of clinics and laboratories of different profile, independently from equipment manufacturers.
Among current projects of the company in Germany and abroad there are:
Photonics center in Jena (Germany);
New building of the Ceramics technologies and systems institute (Hermsdorf, Germany);
Newly built Federal Center for kidney transplantation and dialysis in the city of Volzhsky (Volgograd region, Russia).
Currently the firm has over 100 employees, 48 of which work in Jena (Germany) and 40 – in Russia.
The company has own commercial branch in Russia, Kazakhstan, Algeria, Libya and United Arab Emirates.
AJZ Engineering GmbH is in possession of all required state licenses to carry out its activity in the territory of the Russian Federation.