Cooperation agreement is signed between «RosCo» EAE group of companies
The contract for bookkeeping support of representative office of EAE Group of Companies in Russia entered into force. Highly qualified specialists of RosСo-Consulting & audit undertook obligations to conduct comprehensive bookkeeping, submission of statements and timely consulting for management of the representative office.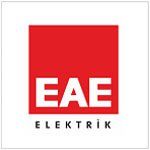 The first enterprise of the group of companies to manufacture busbars – EAE ELEKTRIK – was organized in 1973 in  Karaköy (Turkey). After 12 years after commencement of export of products to other countries (1992) the opening of representative office in Moscow took place (2004).
Currently the Group of Companies is represented by a range of large factories all over the world, including in Russia (city of Aleksandrov). The EAE Group of Companies has a large chain od dealers and sells its production in over 90 countries.
Branded assortment includes:
Busbar distribution systems;

Cable trays;

Trolley distribution systems;

Support systems.