Nutreco company joined the list of RosCo clients
Highly qualified specialists of "RosCo" began to provide contract-based legal services for the Russian representative office of the worldwide renowned company Nurteco.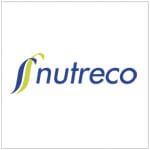 Nutreco –  a subsidiary of  SHV Holdings NV – is a global leader in animal nutrition and aquafeed, widely used in animal breeding and aquaculture (breeding and growing of aquatic organisms). The head office is located in Amersfoort  (the Netherlands).
The history of Nutreco started from two family-owned enterprises– Skretting (founded in 1899) and Trouw (year of foundation 1931). In the mid-1970s, various agro, food, and consumer goods companies were joined to form BP Nutrition. In 1994 Nutreco was formed as the result of a private-equity backed management buy-out of several BP Nutrition businesses active in animal nutrition, fish farming and meat processing.
Nutreco employs approximately 11,000 people in 35 countries with net sales of € 5.7 billion in 2015. Its two global company brands Skretting (aquafeed) and Trouw Nutrition (animal nutrition) have sales in over 90 countries over the world.
During its over 100 years of operations, Nutreco has expanded its global footprint and entered markets such as Brazil, China, Ecuador, Russia and Vietnam.
In 2015 Dutch investment firm SHV purchased Nutreco.