«RosCo» concluded a contract for audit services with Camper company
Specialists of «RosCo» commenced conducting a series of measures to check financial and economic activity of Camper company branch in Russia. Audit services are conducted within the framework of the official contract.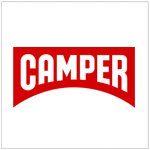 The Camper company (the name is derived from the Catalan word meaning "peasant") was established by young specialists Lorenzo Fluxà, Carlos Rolando and Joakin Lorente over 30 years ago (in 1975).
The first company store was opened in Barcelona in 1981, 7 years later the opening of conceptual supermarket took place.
In 1995 Camper released Pelotas model, the most tremendous success of the trademark. Further, Camper decides to go international and increases the number of its outlets in France, Italy, Belgium and Portugal.
In 1998 Camper receives the Spanish national design award, which is annually awarded in BCD (Barcelona Centro Diseno –  Barcelona Design Center).
Currently the enterprise is in the list of world leaders in spheres of shoes design and manufacture.
Personnel of the company having its head office in Mallorca is about 1000 people. Camper has a network of over 300 stores and 4000 outlets in 50 countries of the world. Brand assortment includes shoes for women, men and children, as well as a variety of accessories.