Cemilozgur company turned to «RosCo» for services
Another large Turkish companies gave preference to professionalism, competence and solid experience of «RosCo – Consulting and audit» LLC specialists: a contract is signed for provision of audit services for the Russian branch of Cemilozgur.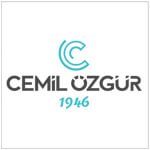 The construction company was founded by entrepreneur Cemil Özgür in 1946. successfully completed tenths of dams, roads, universities, factories and buildings, of which amounted totally about 1,5 billion USD.
Cemil Özgür İnşaat Sanayi ve Ticaret A.Ş. have completed a grand total of more than 17 million m³ of dam fillings, and more than 600 km of roads and other buildings and industrial facilities covering over 1,000,000 m² of land for the contracting projects, undertaken by the company.
The company owns several largest ready-mixed concrete and brick factories, particularly the first ready-mixed concrete manufacturing and distribution facility, established with a capacity of 200,000 m³ per annum on 1974 in Ankara.
The enterprise also carries out active public activity. In 1987 Cemil ÖZGÜR, leading a group of entrepreneurs and along with intellectual people and administration of Bitlis province, established a foundation, called  BETAV (Foundation for Education and Promotion of Bitlis).