«RosCo» conducts audit of «Dilan Tekstile» company activity
A textile manufacturer, well-known in Russia turned to «RosCo» for professional support. Qualified specialists of the leading consulting organization conduct audit of financial and operational activity of "Dilan Tekstile" LLC.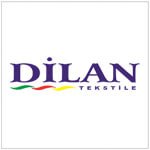 The enterprise was founded in 1996 in Istanbul (Turkey). Currently "Dilan Textile" LLC is one of successful manufacturers of textile fabric in Russia. The company has its own factory in town Rodniki of Ivanovo region with production capacity of up to 15 tons a day, as well as stores with area of 10 thousand square meters in town of Ivanovo and in Lyubertsy district of Moscow region.
Dilan tekstile sells a wide range of knitted and painted fabric and annually participates in Moscow textile exhibition.