Provision of legal services to representation of Exposervice began
Lawyers of «RosCo» render qualified assistance to Exposervice in relation to registration of business in Russia. Due to high level of professionalism and extensive business liaisons of chartered specialists the registration procedure is carried out in compliance with all requirements of Russian legislation and as soon as practicable.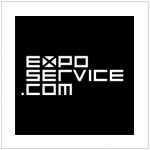 Exposervice is one of the leading hosts of international exhibitions. The German company provides full range of services, including:
Development of the general concept and design of the exhibition;

Manufacturing equipment for exhibitions;

Rental of furniture, video- and audio equipment;

Freight and shipping;

installation and dismantling of exhibition stands and equipment;

professional interpreters' services;

creation of presentations;

recruiting and training of personnel for events.
Exposervice with its head office located in Dusseldorf (Germany) has branches in Russia, Hungary and the USA.