Legal services contract is signed with Tuyap company
Turkish Tuyap company turned to «RosCo» specialists to receive professional assistance: a contract is signed for provision of legal services for accreditation of the representative office in Russia.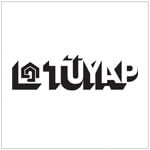 Tuyap company with its head office located in Istanbul and a personnel of over 700 people is one of the leading private organizations hosting exhibitions and presentations in Turkey and abroad.
The company has 6 large international exhibition venues, technical equipment of which is in compliance with the new global standards. Pavilions of centers are equipped with everything, that is necessary to conduct congresses, presentations and seminars with participation of Turkish and foreign companies: banks, restaurants, customs posts, taxi order facilities, etc.
During 36 years of operation 275 913 companies from 114 countries became clients of Tuyap, 1 465 national fairs and 164 international exhibitions were organized in 36 countries of the world and 46 399 122 visitors from 179 countries were placed.