Belorussian construction trust is opening a branch in Russia with assistance from «RosCo»
One of the leading construction and assembly organizations of Belarus  –«Stroitelxny trest №14» LLC – entrusted «RosCo» specialists to open its branch in the territory of RF.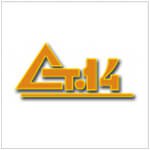 Construction trust №14 was founded on 9 December 1967 by the decree of the Ministry of industrial construction of  the USSR for construction of residential buildings and buildings of cultural and utility purposes in the town of Gomel and the region within the system of the Ministry of industry and construction of BSSR on the basis of a construction trust №10 (currently «Gomelpromstroy» OJSC) and is a part of construction and assembly concern «Belkhimstroy».
In 2010 the Republican unitary enterprise «Construction trust№14» was reorganized into an Open Joint-Stock Company «Construction trust№14». Currently it consists of administrative personnel and nine organizations, employing over 1600 people.
Company business lines:
construction, reconstruction, capital and current repair of buildings and structures, restoration and recovery works;

manufacture of concrete and reinforced concrete structures and products;

manufacture of goods from plaster and cement;

automobile cargo transportation by motor vehicles;

rental of means of transportation and equipment;

personnel development;

fitness and health recreation.
Among the most interesting projects, built by construction trust №14 the following can be distinguished: Kalinin movie theater, Golem University, kindergartens and schools of Gomel and Gomel region, fountains of Gomel, circus with capacity of 2000 chairs, hotels "Gomel", «Oktyabrskaya» and «Turist», RUE «Obltelecom», building of medical university, laboratory block with calculation center of «Belarusneft» industrial group, polytechnic institute,  airport passenger terminal, department store, open-air market, 17 floor residential building made of monolithic reinforced concrete in Moscow, etc.