Lawyers of «RosCo» provide services to Czech company Getberg.
The Czech company Getberg made its choice of professionalism and positive reputation of «RosCo-Consulting and audit» by signing a contract with the leading Russian consulting company for legal support of its activity in RF.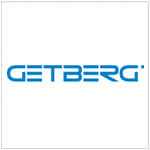 Getberg is a team of highly qualified specialists in the area of development and attraction of investments for real estate.
Getberg offers to private investors and large companies:
Services in the format of executive investments;

Arrangement of meetings with owners and top-management of leading developers;

Preparation of individual investment plans;

Preparation of analytical amps for actual economic indicators with recommendations for optimal periods to start and suspend investments of specific projects;

All operations with residential and commercial estate in the territory of Czech Republic;

Comprehensive consulting and fill legal support of transactions (including in the mode of concierge-service);

Access to portfolio of over 50 000 sq. m. of commercial areas of different format for rent of offices, retail and other industrial needs.
The Company elaborates individual solutions for practically any volume of investments– from the minimal investments to serious strategic amounts of funds.