A contract for legal services is signed with CY.TALK SWITZERLAND S.A.
«RosCo» company provides highly qualified support to international internet-business: a contract on provision of legal services to Russian representation of CY.TALK SWITZERLAND S.A. is signed.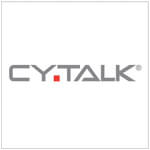 Swiss organization CY.TALK SWITZERLAND S.A., founded in 2004, is the leading supplier of innovative telecommunications services and offers turnkey solutions to customers in the area of corporate telephony, particularly:
conference communication;

services of virtual assistant;

telephony equipment for remote administration;

voice electronic mail services;

allocation of special phone numbers.
The company with its head office located in Geneva (Switzerland) has offices in Brazil, Italy, countries of Eastern Europe, the Near East, as well as a network of technical points all over the world.
Internet-services  of CY.TALK SWITZERLAND S.A. are based on application of the most advanced technologies and are intended for legal entities of any form of incorporation and specifics of activity.