Byelorussian construction company opened a branch in Russia with the help of «RosCo»
Businessmen from CIS countries prefer to cooperation with «RosCo» consulting company – reliable guarantor of stability and success in operation on the territory of the Russian Federation for several years already. Byelorussian OJSC «Construction and Installation Trust No 27» is among them.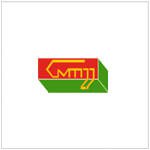 OJSC «CIT No 27» is one of the largest enterprises of the construction industry in Gomel region. The open joint-stock company was founded in 2000 by the order of the State Property Administration and Privatization Ministry of the Republic of Belarus by transformation of «Lease Construction and Installation Trust No 27». The enterprises renders a wide range of services to the public and private customers.
Construction services are rendered both by the enterprise and with engagement of subcontractors from Byelorussia and Russia. For 15 years of operation the trust has erected a lot of buildings for industrial and civil application, in particular: office complex «ITERA» (Gazprom) (Moscow), parking structure GSK «Severny» (Moscow).