Pology Oil Extraction Plant applied to «RosCo» for legal services
The largest Ukrainian enterprise for production of vegetable oils and oil cakes «Pology Oil Extraction Plant» chose RosCo-Consulting & Audit as an experienced consultant.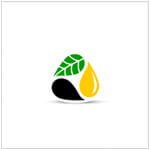 At present PJSC, founded in 1974, cooperates closely with the partners from CIS and far-abroad companies – Russia, Georgia, Armenia, Great Britain, USA, Italy, Germany, Israel, Baltic states. Partner companies include Toepfer International, Agroclub Group.
The enterprise, having several proprietary shops and a branched dealer network in Ukraine and AR of Crimea, performs the full production cycle of processing of oil crops from receipt of raw materials to packaging of the finished products.
«Pology Oil Extraction Plant» PJSC holds the position of the national leader in the sphere of production of sunflower cakes with protein content of at least 42% stably.