German decking manufacturer Werzalit signed a contract with «RosCo»
The production company from German Werzalit followed the example of colleagues and applied for air in accreditation of the representative office in the Russian Federation to the leading Russian consultant in the sphere of accounting and legal services in the sphere of accounting and legal services. RosCo-Consulting & audit has been acting as a legal guarantor of successful conduct of business in Russia for foreign partners for many years.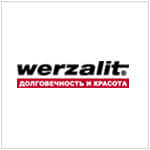 Werzalit is a developer and manufacturer of high-quality products for finishing of construction facilities, housing and restaurants. German materials are made by the unique patented method of compaction or extrusion selected wood chips with polymers.
The range of the company's products includes:
- window sills and tabletops;
- ventilated facade and balcony moldings;
- panels and siding;
- terraces.
Due to the innovational solutions Werzalit implemented a lot of projects all over Europe and CIS: arrangement of facades, terraces and garden walks, finishing of balconies, clients zones in cafes and restaurants.