German production company DWT applied to «RosCo» for services
Highly-qualified specialists of «RosCo» began to render legal services in the sphere of consulting of activity in the Russian Federation to DWT. Competent legal support of the foreign business on the territory of Russia is a key to fruitful and long-term operation, successful investments and innovations.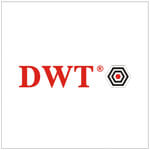 DWT is a production and service enterprise, located in the Ruhr industrial center of Germany. The first office of the company appeared in Berlin in 1990, then representative offices spread in southern regions (Bavaria, Saar, Hessen).
The company's structure includes four subdivision in accordance with the basic areas of activity:
 - sale and service of products for field engineering;
- sale and service of products for industrial maintenance;
- production and sale of nitrogen generators;
- production and sale of pipe processing machines.
From 1995 DWT has pursued an active export policy. At present the enterprise with the branches in Russia, South-East Asia, India, Brazil and in the Middle East counts hundred thousand clients in more than 30 countries of the world.