Free Road LLP continues close cooperation with «RosCo»
English transport and logistics company Free Road LLP newly elected «RosCo» as a consultant of current activity in the Russian Federation. The Russian representative office of the organization is opened in 2006.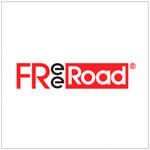 The company has been working in the international market of cargo transportations for more 15 years, providing a full range of transport and logistics, and forwarding services. The transportation geography covers countries of CIS, Eastern and Western Europe, Near East, South-East and Central Asia, Southern and North America.
Besides all types of services, related to air-, railway and sea cargo transportations, the company performs delivery, receipt and segregation of cargoes, issue of export and accompanying documents, as well as additional consulting services and foreign trade (FT).
Offices and warehouses of Free Road LLP are located all over the world: in China, Lithuania, Latvia, Kazakhstan, Russia, Finland, Turkey, Germany and Italy.