Center of Space Research entrusted support of activity to «RosCo»
JSC «National Center of Space Research and Technology» (JSC "NTSKIT") entrusted support of the current activity of its representative office in the Russian Federation to RosCo-Consulting & audit.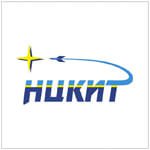 JSC "NTSKIT" was founded in 2008 by reorganization of Republican State Enterprise «Center for Astrophysical Research» and its subsidiaries based on the decree of the Government of the Republic of Kazakhstan.
The main object of the JSC activity is carrying out of research, design and experimental, production and commercial operations in the field of space research and technology. The center accompanies and enforces applied and basic research programs.
JSC "NTSKIT" implemented a number of international projects, in particular, «World Space Observatory – Ultraviolet», «Establishment and development of the International Research Center «Eurasian High-Mountain Research Center of Space Rays».
In the period from 2004 to 2014 the Center implemented 91 projects in the field astrophysical research, solar-terrestrial physics, Earth and space exploration within the republican budgetary program.