Main insurance company of India cooperates with «RosCo»
The number of big state foreign companies in the client base of «RosCo» is growing every year. A contract is signed for legal services between the Russian representative office of General Insurance Corporation of India and RosCo-Consulting & audit.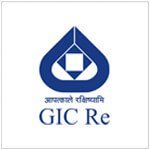 Insurance Corporation of India was formed in 1972 after execution of a number of reforms on nationalization of business for the purpose of execution and control of general insurance in the state.
General Insurance Corporation of India acts as the only supplier of reinsurance services in the domestic market of India.
State Corporation of India entered the international market by organization of the representative offices in Dubai, London and Moscow. By 2015 General Insurance Corporation of India has established wide contacts with foreign clients in the countries of South-East Asia, Africa, Near East and SAARC.