A contract is signed between «Agio Pharmaceutics» and «RosCo»
More and more international pharmaceutical companies give preference to cooperation with RosCo-Consulting & Audit. The representative office of the Indian production and trade enterprise AGIO that applied to «RosCo» for legal services, is not an exception.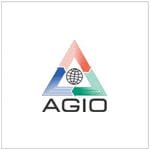 AGIO Pharma, founded in 1991, has proprietary shops for processing of raw materials and manufacturing of pharmaceuticals with the total area of 10,206 square meters in Puna (India).
«Agio Pharmaceutics» manufactures a wide range of products for domestic and external pharmaceutical markets: vitamins and minerals, anti-inflammatory, antifebrile, antimalarial, antifungal, antibacterial agents, solutions for injections, veterinary preparations, expandable materials.
AGIO Pharma established a strong partner and client network, comprising countries of CIS (300 registered products), Europe, South-East Asia, Africa and Latin America.
A present the full range of the company's products counts over 365 items of pharmaceuticals and dietary supplements (DS), widely used in medicine and veterinary in 20 areas.