A contract is concluded between «RosCo» and «Fibrobeton»
The Turkish company «Fibrobeton» signed a contract with «RosCo» for provision of complete consulting support of financial and business operations on the territory of the Russian Federation.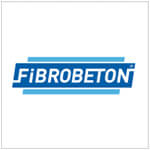 The history of the enterprise, founded in 1987, for production of innovative construction and finishing materials includes over 2,500 implemented projects and 3,500 erected buildings all over Turkey and abroad.
The range of the company's products consists of the line of composite panels Fibrofombeton, reinforced stable fiberglass, sun switches, architectural decorative parts of concrete and artificial stone, panels of translucent and light-reflecting concrete and various façade elements.
Fibrobeton conducts not only production, but also investment activity. In particular, the company acted as a sponsor of the International Congress on Ecology and Design -2014.