Russian representative office of IMKO Medizintechnik became a client of «RosCo»
A contract is concluded for provision of legal services between RosCo-Consulting & audit and the representative office of the large German company for sale of medical equipment IMKO Medizintechnik GmbH.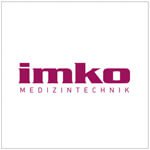 IMKO provides the full range of services from designing and feasibility study to equipment of any center of cardio- and cardiovascular surgery with the required appliances, medical devices and expendable materials. Besides, the list of services includes diagnostics, monitoring of the patient, intensive care and cardio intensive care.
Such famous manufacturers of medical equipment, as Shmitz, Radiometer, Atmos, Storz, KLS Martin Group are the partners of IMKO Medizintechnik GmbH. IMKO acts as the exclusive distributor of Sorin Group – one of the leaders of the international market, manufacturer of oxygenators, catheters and cardio medical equipment.
Subsidiary of IMKO Medizintechnik GmbH - «Imkoservice» LLC has been working in Russia for several years.