RosCo and Trivisio Prototyping GmbH have signed a legal services contract
The Moscow representative office of the German company Trivisio has applied to RosCo for highly qualified legal services. As a result of the negotiations, there was concluded a contract for support of business activity in Russia.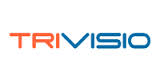 The engineering company Trivisio GmbH, specializing in development of micro electro-optical devices, is the main European supplier of head mounted displays, with a complete cycle of production in Germany.
The company's range of products includes a wide range of portable optical and digital devices, including, in particular, head mounted displays, binoculars, monoculars, power-supply sources, USB interfaces and manual telescopes.