EVG group of firms' representative office are 'RosCo's clients
The worldwide-known companies union producing equipment for production of welded mesh and reinforcement steel processing has made its choice in favour of 'RosCo's competence and many years' experience having made legal services contract for Russian representative office.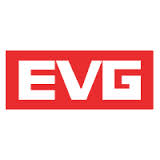 The group consists of companies EVG, FILZMOSER, MARIENHÜTTE, AVI, BSTG and H+S Zauntechnik. EVG carrying out development and assembling of machines for production of welded mash and reinforcement steel processing since 1949, and FILZMOSER specializing in modern machines processing steel in coils and in bars operate as suppliers of industrial machinery. MARIENHÜTTE is a steelworks with rolling mill producing high quality reinforcement steel with usage of quality improvement technology TEMPCORE. AVI company is thought to be a groundbreaker in the field of high voltage of metal. In 1949 it made public the first in Europe construction steel grid production standard unified program. For over 50 years development of new ways of production have been worked out by AVI, in particular, three-dimensional lattices, loopy mates, armature bars for reinforced concrete.
BSTG plant (Linz) manufactures standard and non-standard grids and coils with reinforced steel.
H + S Zauntechnik plant provides complex services consisting of sale of AVI products (welded mesh and mesh grid in rolls and maps) and enclosure facilities.