LandesBank Berlin and 'RosCo': basis for mutually beneficial cooperation
As a result of entering into legal services agreement, the foundation for promising cooperation of 'RosCo' company with German Bank LandesBank Berlin representative office in Russia has been laid.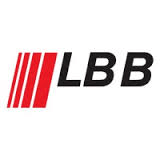 LandesBank is a regional universal bank operating as a central bank for local saving institutions with its headquarters in Berlin.
LandesBank occupies the leading positions as a partner for businessmen in corporate business and also is on the list of the largest banking services suppliers in the commercial real estate market in Germany.