Group of companies GI Imaj on the list of 'RosCo' clients
One of the leading Turkish manufacturers of electrical products GI Imaj has made highly qualified services agreement with 'RosCo' company. Russian branches and representative offices of many famous foreign companies prefer cooperation with 'RosCo' as a competent and qualified partner having big experience of consulting in different spheres of business.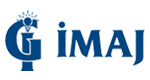 The group of companies produces an impressive assortment of electrical products: regular and photodiode road torches, projectors, LED projectors, ballast lamps (high-pressure and linear), electric panel board, igniters, lamps (mercury-vapor, sodium-vapor and metallogenic).