«RosCo» begins cooperation with Stetter GmbH
«RosCo» concluded a contract for provision of accounting and legal services with the representative office of Stetter GmbH in Russia.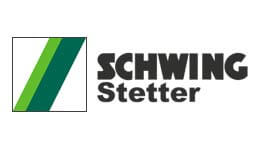 About STETTER
STETTER Group of Companies is one of the world leaders in production of high-quality equipment for work with concrete. The company started its business about 70 years ago and at this moment offers a wide range of equipment and technology from the concrete plant and agitating trucks to stationary and truck-mounted concrete pumps. The company has been making one of the world best concrete plants for more than 50 years.