RosCo and POLA Inc. signed a contract on the maintenance of commercial activities in Russia
RosCo has started cooperation with the well-known Japanese cosmetic company POLA Inc., based on the provision of qualitative legal services on the maintenance of commercial activity in Russia.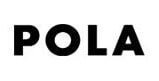 The Company, founded by Shinobu Suzuki in 1929 in Shizuoka Prefecture, is a giant on the international market of cosmetics and beauty services. This Company's luxury brands are known around the world- the results of innovative achievements in the field of scientific research and the use of centuries-old traditions of facial skin, body and hair care in Japan.
POLA appeared as an international trademark in 1958 in Hong Kong, and since then the company is promoting itself on foreign markets, opening outlets in America, Asia and Europe.
POLA Inc. does not only produce high quality cosmetics, but it offers also OEM products for other companies, which is a significant contribution to the expansion of the business and maximization of investment efficiency. Besides its areas of interest, the Company is interested in research and development, as well as environmental and cultural activities, in particular, the organization of POLA art museums in Japan. From 1997 to 2000 plants in Shizuoka and Fukuroi received international certificates of conformity ISO 9001, ISO 9002, ISO 14001.
Since 2005, there have been organized beauty premium salons «POLA THE BEAUTY», where the project on the international consulting in the field of cosmetics is implemented. The presentation of POLA perfumery products in networks and major shopping centers began with the opening of the store in Beijing in 2007.In the same period POLA Inc. appeared in Russia too.