ROSCO KEEPS THE BOOKS OF THE SWEDISH COMPANY HALDEX
The global leaders in the production of automotive components and parts are moving to the Russian market. The Swedish company Haldex, a developer and manufacturer of braking systems for heavy trucks, buses and trailers, is not an exception. For successful functioning of the Russian representative office, the Swedes applied to RosCo and concluded an agreement for accounting services. RosCo has a reputation of a reliable partner among the foreign companies. The experienced accountants and auditors help to conduct business profitably and in compliance with the applicable legal standards.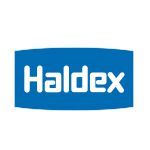 The Swedish company Haldex develops, produces and supplies advanced technical solutions that increase the dynamics and safety of commercial transport. Haldex is one of the leaders in its field – it has 18 offices in different countries, is listed on Nasdaq Stockholm, and has sales of about 4.4 billion SEK.