LENSMASTER OPTICAL STORES USE SUPPORT OF ROSCO IN THE FIELD OF MIGRATION LAW
The management of Lensmaster has applied to RosCo for services in the field of migration law. The network of optical stores is a part of the international corporation GrandVision Group, which regularly engages foreign specialists for work in the stores and transfer of experience to Russian colleagues. The engagement of foreign employees causes difficulties both in the execution of quotas/documents, and in interaction with the bureaucratic apparatus. The RosCo HR specialists successfully solve the whole complex of tasks for the legal employment of migrants.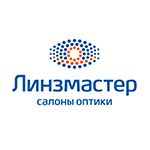 Lensmaster is a network of optical stores, one of the largest in the Russian Federation. In 1998, the Grand Vision corporation has established the 1st sales area in Moscow, and now over 100 stores operate in many Russian megalopolises. The buyers are attracted by a large variety of contact lenses, frames, sunglasses manufactured by the leading global brands, as well as by a full range of services – vision examination by an ophthalmologist (each store has a doctor's office), production of personal lenses for vision and frames, and shop assembly of glasses.