FEDERAL LABOR AND EMPLOYMENT SERVICE HAS ACCREDITED ROSCO AS A PRIVATE EMPLOYMENT AGENCY
The RosCo group of companies has confirmed its right to secondment arrangements. The ROST private employment agency, which is a part of the RosCo group of companies, has get the state accreditation №А-112/77 of 10.02.20. The information is entered in the register of the Federal labor and employment service.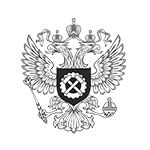 Since 2004, RosCo company has been providing a wide range of HR services, from recruitment to HR records keeping and audit. Now, the ROST private employment agency can work under the outstaffing model, i.e. provide labor from its own staff. The lease of employees is beneficial and effective for many companies. The qualified staff works at the work places of a leaseholder and according to its schedule. The ROST private employment agency deals with all issues of labor relations: document flow, calculations, and payments to the budget.
Cooperation with RosCo in the staff field is convenient, profitable and absolutely legal.