ROSCO LAWYERS EXPLAIN TO DANISH AGRARIANS THE PECULIARITIES OF WORK IN RUSSIA
AgroScandia, a family owned agricultural enterprise with Danish roots, is developing agricultural business in the Kaliningrad Region. Its priority is not only the sustainable development, efficiency and profit, but also responsible interaction with the state, partners and employees. In such issues, foreign citizens should better rely on expert opinion. RosCo specialists has provided extensive legal advice and helped to understand federal and local laws.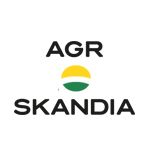 A group of Danish farmers established «AgroScandia» in 2006 as an innovative family owned enterprise. In 2015, the company was purchased by the Danish holding FSV Invest ApS, after which the expansion began. Now the assets include about 9000 hectares of land near the border with Lithuania and a large herd of cattle, and the staff has over 130 employees. The products – milk, vegetables, cereals and forage crops – are produced according to European standards, using the best Danish experience.