IT COMPANY GENERIX GROUP ORDERED MIGRATION SERVICES IN ROSCO
The international IT company Generix Group specialized in the development, implementation and support of cloud solutions for optimization of a supply chain, builds up its presence in the Russian market. The unit development requires engagement of specialists from different countries, which entails a lot of migration issues and related red tape. For cooperation with the migration service of the Russian Federation, a competent partner was chosen – RosCo company.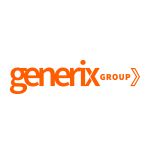 Generix Group is one of the leaders in its field. The branded cloud solutions for automation of supply chains are used by more than 6000 enterprises in the field of production, retail, logistics and cargo transportation. Danone, BP, Carrefour, Bayer, Auchan, Leroy Merlin and other large companies are among its clients.