ROSCO ACCOUNTANTS AND LAWYERS MANAGE THE AFFAIRS OF TURKISH BRAND CARISA
Components for heating systems produced by Carisa, the brand owned by the Turkish company Radiart, are in demand all over the world. The designer heaters, convectors, towel dryers and accessories of Carisa are also sold in our country through the Russian representative office. A competent partner - the company "RosCo - Consulting and Audit", was chosen for accounting of goods turnover, financial reporting and legal support of activities.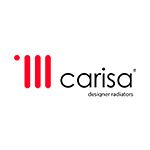 Radiart has a history of over 40 years. During these years, it has gained a reputation of a reliable manufacturer. In the XXI century, when design is as important as high quality and production effectiveness, the Turkish company has established the Carisa brand. Heating devices and accessories of the new brand constitute a tandem of advanced technologies and modern trends in designer fashion. The practical, durable yet elegant elements of the heating systems can be found in the buildings all over the world.