GLOBAL MANUFACTURER OF BORIC PRODUCTS COOPERATES WITH ROSCO
Etiproducts is a Moscow subdivision of Ab Etiproducts Oy (Finland), a subsidiary of the Turkish company ETI Maden IGM (the global leader in boron mining/processing). Being a distributor, Etiproducts builds a wide partner network, with which it is necessary to cooperate in a competent and effective way. A part of the tasks is successfully solved with the help of RosCo. Along with continuous legal support, RosCo specialists provide consultations on financial and accounting issues.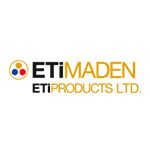 Etiproducts LLC was registered in 2005 for the exclusive distribution of boric and other products of ETI Maden IGM in Russia, Belarus, Georgia and Asian CIS countries. The parent Turkish company is the global leader in boron mining and the industrial giant specialized in the mineral mining, metallurgy, and chemical production.