TURKISH DESIGN COMPANY SISTEM ORDERED LEGAL SUPPORT IN ROSCO
RosCo has a reputation of a competent reliable partner in each area of ​​activity, including the field of law. The large companies from various countries apply for our legal services. Recently, Sistem Reklamcılık A., a leading subdivision of Sistem Group of Companies (Turkey), has become one of our clients.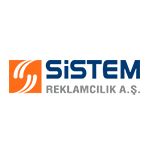 Sistem Reklamcılık A. Implements various design projects for brands. It is specialized in the package solutions: design, R&D, production, assembly, maintenance of branding and advertising elements. The company produces exterior/interior structures, furniture, displays, etc. The company's processing, assembly and lighting shops are equipped with the advanced equipment, which, together with a team of professionals, ensures high quality and reliability of products.