TURKISH DEVELOPER ALUCON GROUP USES THE LEGAL SERVICES OF ROSCO
The RosCo lawyers help the Alucon Group of Companies (Turkey) to solve legal issues. The large designer, developer and construction solution developer implements projects in Russia. RosCo was chosen as a competent legal player in the Russian Federation with experience in all areas of activity, including the field of construction. We provide all necessary support, from consultations to the verification and execution of documents.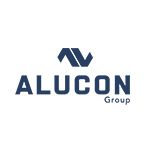 ALUCON GROUP is a Turkish company with a storied history. Its activity has begun in 1960 with the trade in construction materials. Today it is a group of companies carrying out activities in various construction areas. It has business units dealing with retail trade, design and maintenance of enclosing structures, and turnkey construction of buildings. The company projects include the elite health resort Porto-Nova (Montenegro), National gymnastic arena (Azerbaijan), Radisson Hotel (Georgia), and many more.