SAMSUNG OPENS A RUSSIAN BRANCH WITH THE HELP OF ROSCO
Samsung Group of Companies is expanding its presence in the Russian market. The branch is opened with the participation of the RosCo lawyers. The choice of our company as a partner for incorporation and accreditation confirms our high competence in the field of law. For 16 years of work, we have gained a wide experience and have become professionals in solving the most complex issues.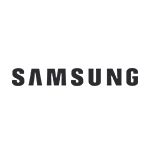 Samsung GC (South Korea) is one of the global leaders in IT industry. The company manufactures products in all technological and high-tech segments, from home appliances to computer monitors and mobile devices. It is one of the largest companies. The thousands of specialists are engaged in production, sales and service. The geographic footprint of the company includes almost all countries of the world.