TRAVEL SERVICE METRIP.RU APPLIED FOR THE ROSCO SERVICES
The Russian travel service Metrip.ru entrusted the solution of current issues of the organization of activities to the experienced RosCo lawyers.
The clients often turn to RosCo – Consulting and audit for one-time services – for example, assistance by opening a current account, obtaining professional legal advice, and much more.
Like constant legal support, one-time services are distinguished by consistent high quality and efficiency – you can easily rely on professionalism, competence and responsibility of employees of the leading consulting organization.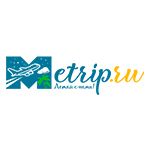 The Metrip.ru team is a modern travel company in Russia and the Baltic States that provides services in the field of tourism, as well as search for tickets for airplanes, ferries, rail and road transport.